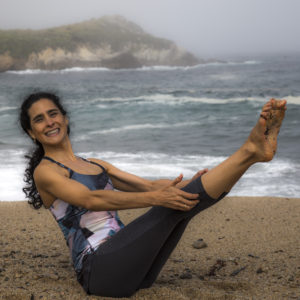 Carmel Flow Pilates brings to the community a unique movement experience. Flow is one of the core principles of the Pilates method. The goal is to make all our body movements steady, continuous, smooth and graceful. Joseph Pilates created a revolutionary method more than 100 years ago that has proved to improve posture and to guide recover from injuries.
Alejandra Arriaran
Alejandra is a certified POLESTAR® and PMA® Pilates instructor.  She is also an AFAA certified fitness instructor.
After playing years of competitive tennis at East Tennessee State University, she developed serious shoulder injuries and back pain. In search of healing, she discovered the Pilates Method. 
The life-changing outcome of her involvement with Pilates led her to further study and training.  She shares her passion for an active lifestyle by teaching various group exercise formats as well as individual sessions.
Next Steps...
If you need more info about Carmel Flow Pilates, please Email us.